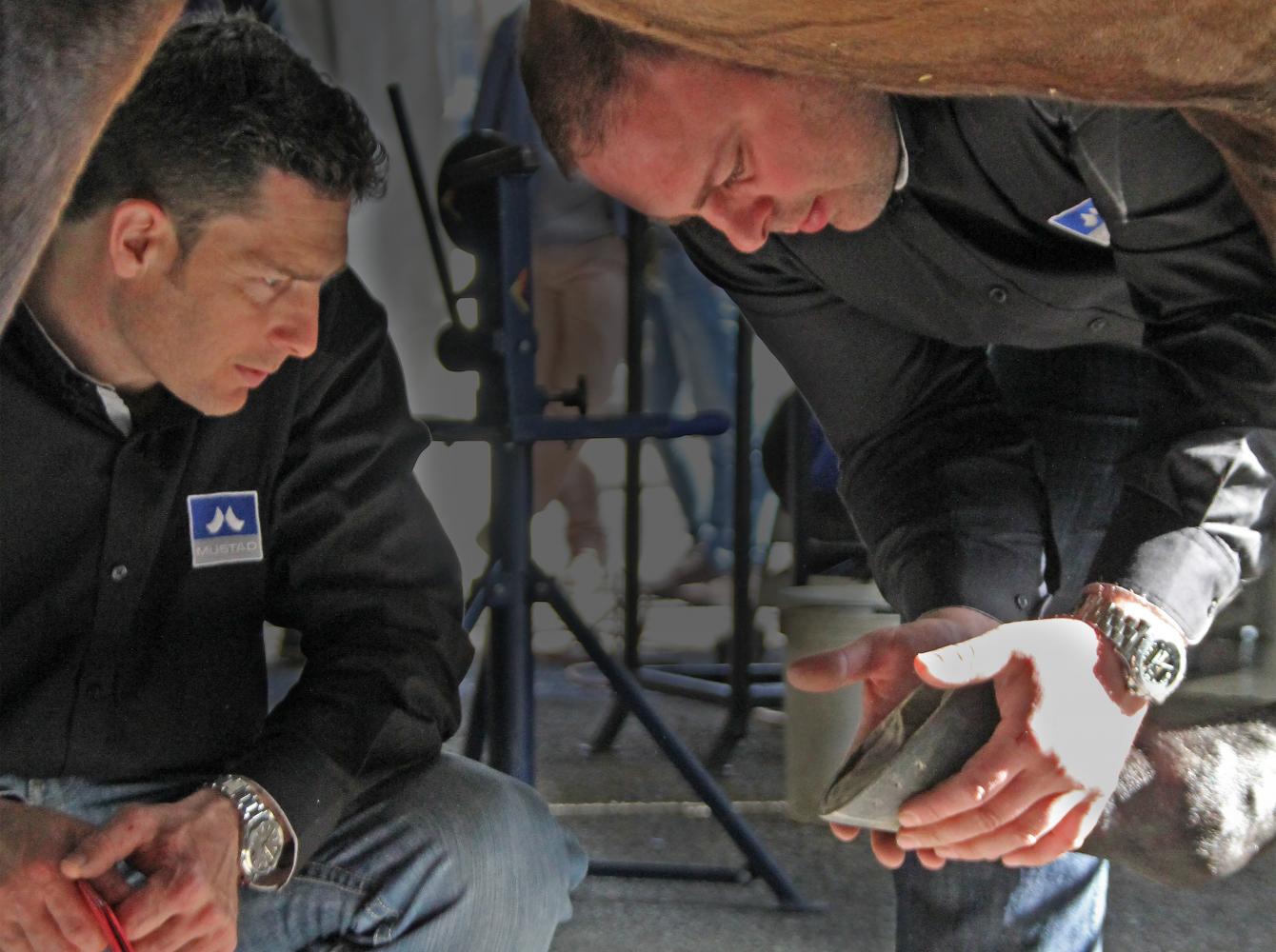 Dedicated to horses and farriers
About us
At Mustad we are driven by passion, innovation, commitment and collaboration.
By these 4 values we would like to become even closer to you as our customers with the aim of improving your day to day work as a farrier and for the wellbeing of the horse.
Passion: we live and breathe hoofcare!
We are passionate about hoofcare, with a mission to elevate the role and awareness
of the discipline. Our passion manifests itself through not only our products and people,
but also by sharing our knowledge with the farrier industry.
Via this website we will be able to share our knowledge with you. It gives you as a hoofcare specialist, the possibility of contacting our experts in case of any hoofcare related questions.
Innovation: we always try to stay ahead.
Our continuous improvement allows us to develop innovative segmented, progressive products and solutions.
This thought-driven approach keeps us continuously ahead of the industry with product technologies, unique customer
services and hoofcare utilities.
Via this channel we are able to keep you posted about our latest innovations, and under which circumstances these products will work at their best for you and the horse.
Commitment: we are approachable experts.
The best Hoofcare products can only come from committed Hoofcare people.
We are dedicated to improving the quality of the entire Hoofcare value-chain and experience.
If you have any questions, you can contact us and an expert related to your question will contact you in any way we can.
Collaboration: for hoofcare people by hoofcare people.
By working closely with Farriers and other industry experts we have been able to collect a unique store of information to advise and help you select the right products in a specific situation.
We strive continuously to improve our knowledge and share our advice with you now and in the future.